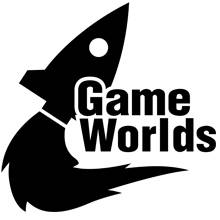 GameWorlds UK Loyalty Points
At GameWorlds UK we know you're sometimes spoilt for choice when it comes to choosing which online retailer to shop at for your tabletop gaming needs.
That's why we launched GameWorld Credits, our loyalty point programme that gives you a little something back every time you shop with us.
The more games you explore with us at GameWorlds UK, the more points you earn, which can be exchanged for money off of future purchases.
GameWorld Credits are our way of saying thank you for choosing to shop with the little guys!
Every time you buy something from our website, you'll receive loyalty points. Just make sure you register an account with us first!
The more you buy, the more points you earn. Spend them all in one go or collect them over time, your points will never expire.
When you have enough points, exchange them for money off vouchers which can be used on a future purchase.
You'll receive 1000 points just for liking our Facebook page!

There's another 1000 points for following us on Twitter.

3000 points now just for liking us on 3 social media profiles.
You'll earn 100 points for every £1 spent, so get shopping!

So What Are You Waiting For?
Create an account on the GameWorlds.uk website before you make your next order and you'll start receiving points.
You'll be notified by email just how many points you've earned once you've made an order, and if you'd like to check up on your balance or redeem your points for a reward, you can do so using the little widgets found on the bottom right of any page at GameWorlds UK.
So don't delay, join today!